Designers Terms and Agreement

Open to all designers, the PINK fashion Show is an opportunity for you to showcase your collections in front of boutique owners, retail executives, department store buyers and the fashion media community. The Rutgers Amphitheater at the Livingston Campus Student Center is an auditorium with a seating capacity of 450, state of the art sound and lighting and a 60 foot runway. Registration deadline is March 31, 2013. Designers are encouraged to register early because availability is limited. All major media outlets will be invited to cover the event.
Designers will receive two (2) all access passes to the show. Each designer is required to show a minimum of ten (10) a maximum of fifteen (15) looks in their collection. The cost to register and show your collection is $300.00. Registration fee is nonrefundable.
KingBee Media and fashionSTYLE Magazine will meet with each designer to view samples of their collection. We reserve the right to reject any designer for the PINK fashion Show.
KingBee Media and fashionSTYLE Magazine will hold casting calls in New York, New Jersey and Philadelphia to ensure that each designer has a compliment of models to showcase their collection. We will cast for female models, 5 foot 7 inches and taller, Size 00 - 6. Male models 5 foot 10 inches tall, size 32 inch waist or smaller. We will have additional models available for designers that have a need for models outside of the industry standard.
Final fitting will be held, Sunday, May 5, 2013, 11:00 AM at Livingston Student Center 84 Joyce Kilmer Avenue, Piscataway, NJ.
By completing the registration form, I agree to all of the mentioned terms and agreements.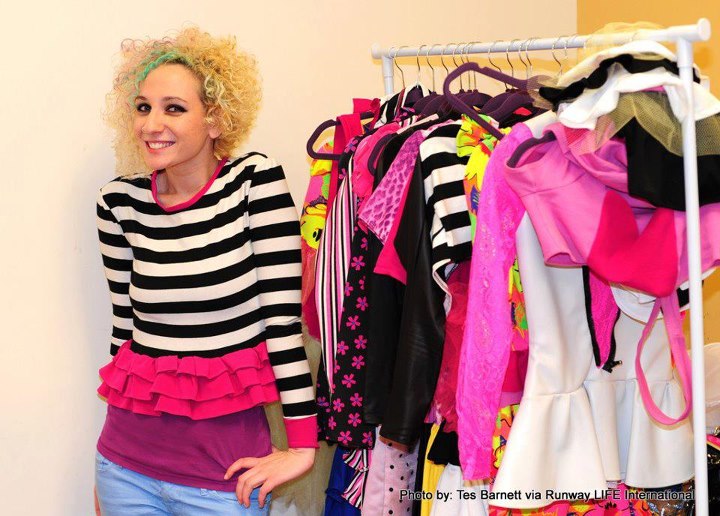 PRETTY PRETTY REBEL by LEAH DELFINER